When it comes to summer essentials, vintage sun dresses are my absolute favorite thing to shop for. I have a surprisingly small collection for myself (though I'm building up my collection for the shop) but if that means it's time for me to start shopping, I'm not mad!
1. Vintage 1970s Striped Wrap Dress // 2. Vintage 1960s Yellow Checkered Mini Dress // 3. Vintage Floral Sun Dress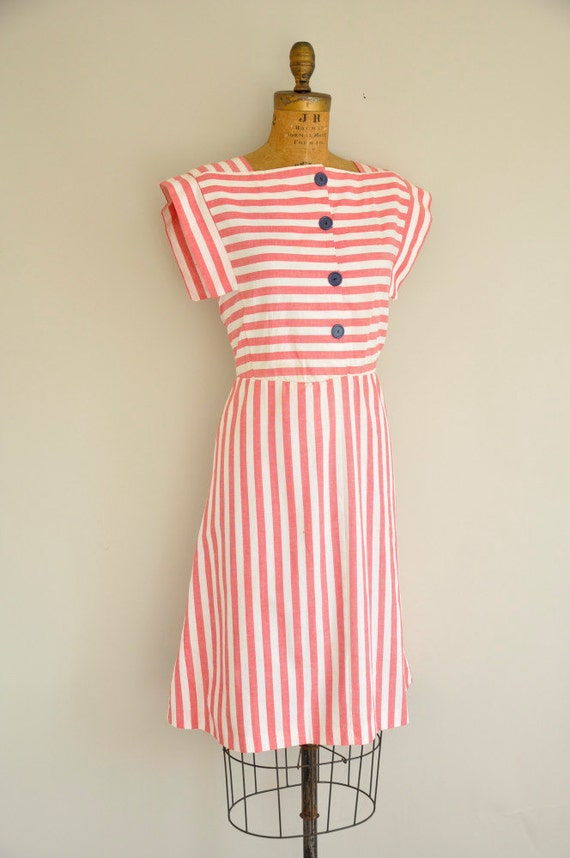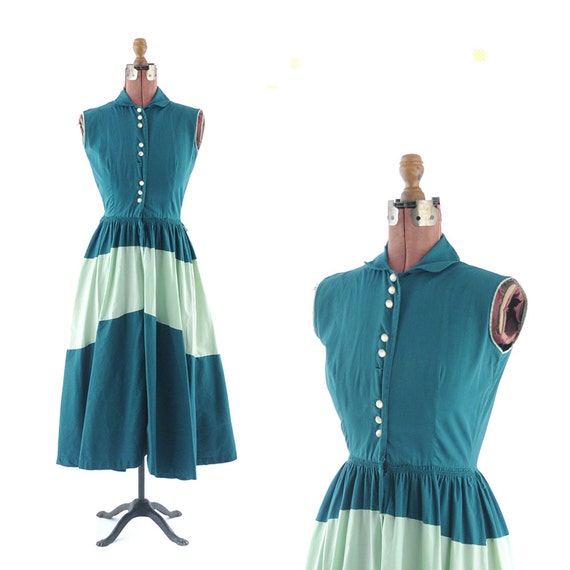 1950s Green Color block Cotton Dress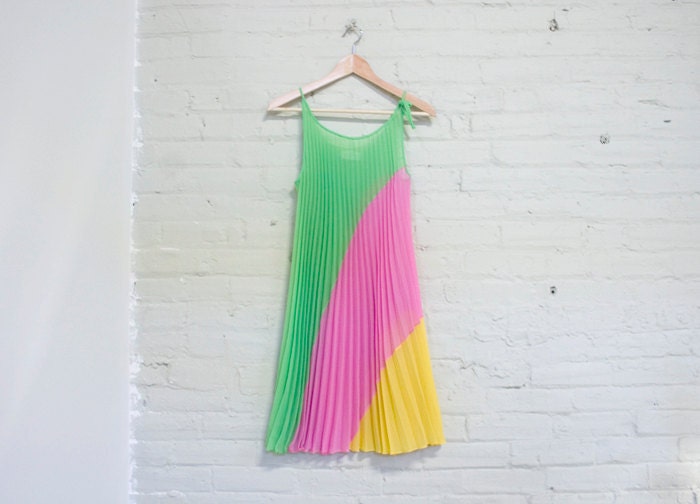 Vintage 1960s Bright Color Block Pleated Dress
As you can see, I have no shortage of vintage dress favorites — I could probably go on and on all day sharing them with you. As much as I love putting a solid outfit together and creating fun looks using separates, there's just something I love about the ease of the summer dress. Often you can throw one on with your favorite sandals and look even more put together than you would with separates. And with dresses, I feel much more at ease piling on my favorite summer accessories, which of course I'll be sharing more of with you soon.