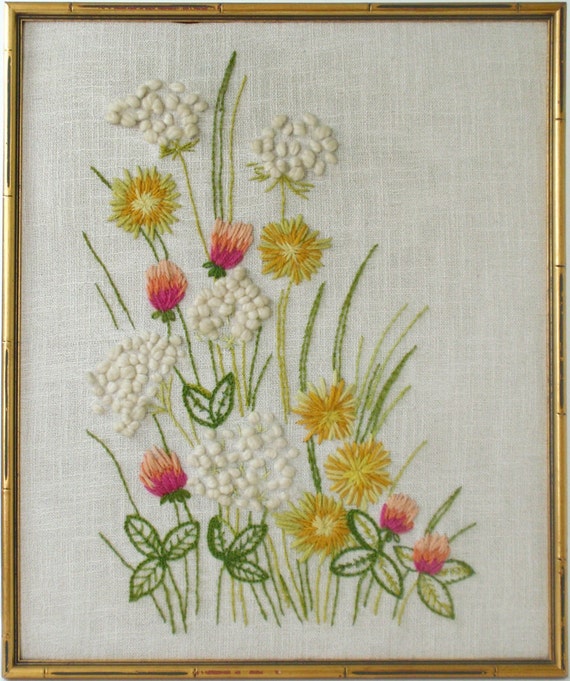 Recently, I've had a whole lot of embroidery on my mind. One of my pals just opened up an incredible, noteworthy Etsy shop — One Sick Stitch — for her impressive and witty embroidery hoops. It took no longer than a few days for almost all of her start-up inventory to sell, but I know more good things are to come. I promise to personally keep an eye open for updates and clue you all in when the time comes. In the meantime, you'll want to contact her for custom work if you're in the market. She's the best of the best.
And in my little world of vintage housewares hunting, I've come across my fair share of little embroidered beauties, many of which I've stashed away in my own home because I just can't seem to part with them. This week after finding an adorable vintage crewel daisy pillow kit, I'm looking at some of my own and some of my favorites stitches across the web.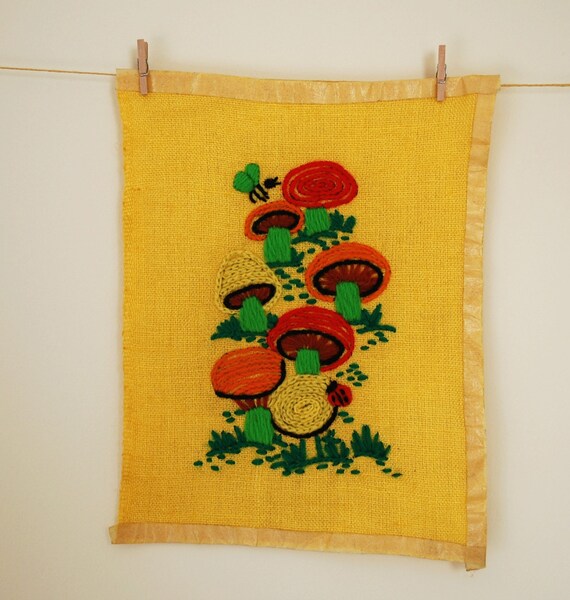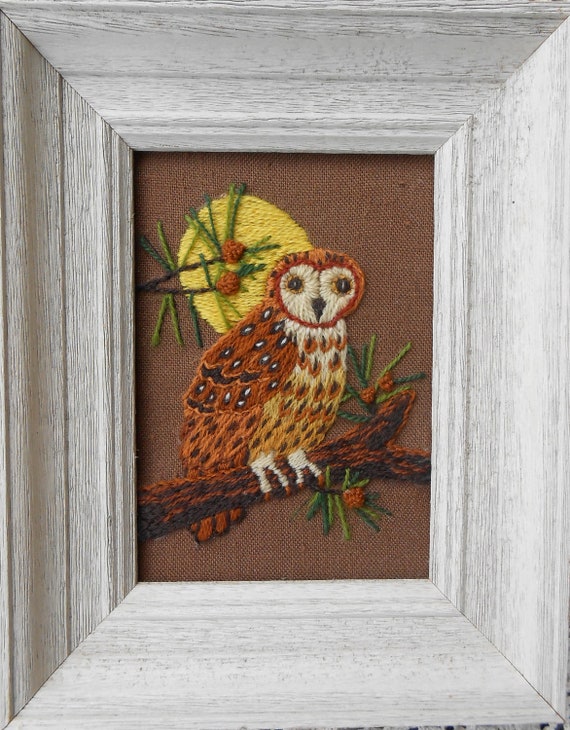 Most of my collection is a sweet roundup of 1960s and 1970s flowers or floral themed scenes, which I love, but my absolute favorite vintage pieces are of some more unconventional scenes. Like the example above, I find it really exciting when I come across an older piece like this that isn't all florals and sweet imagery. But the real gems for me are the pieces that are a complete departure from the natural world.
This piece comes from my own collection and hangs over my dresser in the bedroom. And it is absolutely my favorite vintage crewel embroidery, hands down. As much as I yearn for some more greenery in my life and access to that wild wonderland that most 60s and 70s embroidery evokes, I'm still a city girl and have been for years. Isn't this just too cool? I love the subdued colors and sweet city details. The row homes do remind me of Philadelphia in a lot of ways and I'm just imagining that it must've come from some cool crafty neighbor of mine so many years ago.
If I have any down time this week, I do plan to start my first crewel project (with a lot of help from the internet I imagine) and while my first piece will be a field of daisies, I'm hoping I can work my way up to something a little more unique. I'll be sure to share my progress with you soon.