It's coming up on my first and probably only beach trip of the year, and of course that means I can't stop looking a cute suits! It would be kind of silly for me to buy another one considering how infrequently I get to use them, but I'm still having to fight real hard not to. I love the look and fit of boldly printed 1950s and 1960s swimsuits, and I'm betting you will love these too.
1. Tom Brigance 1960s One Piece Swimsuit // 2. 1940s Floral Applique One Piece Swimsuit // 3. 1960s Mod  Green and Blue Striped Swimsuit // 4. 1960s Two Piece Boy Short Yellow Swimsuit // 5. 1960s Mod High Waisted Bikini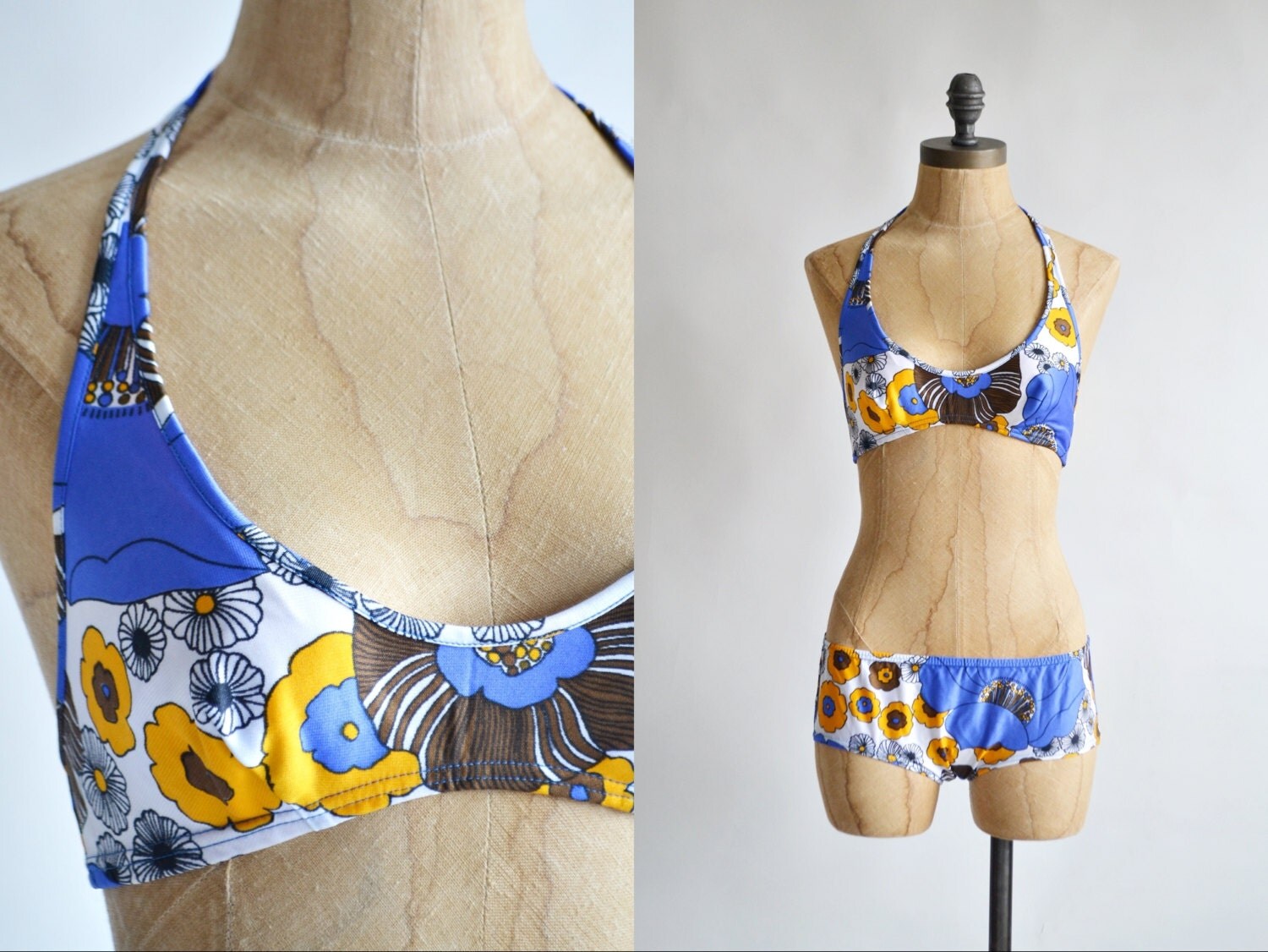 How spectacular is this bikini? It's too bad that this beach trip is still weeks away. I'm ready nowww!